ABA League Australia

News Report
Why Is The NBA G-League Afraid Of The ABA?
04/12/18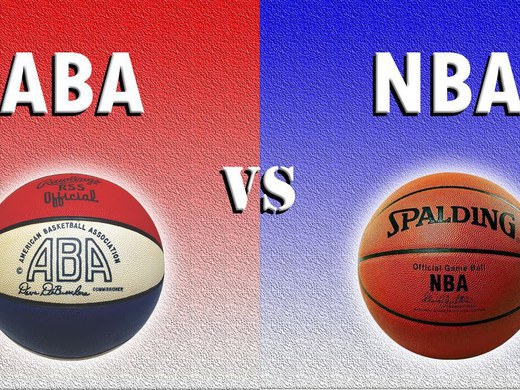 The NBA & ABA have been going back and forth for years some players cross over and some don't but now looks like the G League is distancing itself from the ABA. ABA co-founder Joe Newman released the following press release this week.

WHY IS THE G-LEAGUE AFRAID OF THE ABA?
Indianapolis, IN. "With the announcement that the G-League is moving the Reno Bighorns to Stockton CA, a market developed by Team Trouble this past season, we have been inundated with questions about the G-League and its relationship to the ABA," stated Joe Newman, ABA co-founder. "And my answer has been "we have no relationship with the G-League and not by our choice. We have tried to develop a relationship but they simply have no interest. The fact that the ABA is the largest professional sports league in the US and the most diversified professional sports league in the world has absolutely no meaning to them.
My feeling is that they are afraid to play games versus ABA teams because it would "destroy the myth" that the G-League is the second best league in the US. They watch our games; they know the quality of our teams and players and want no part of us, even in exhibition games or scrimmages. The G-League simply does not want to get on the court with teams like the Jacksonville Giants, Austin Bats, DMV Warriors, South Florida Gold, Kentucky Enforcers, Richmond Elite, Port City Tornados, California Sea Kings, San Diego Kings, Binghamton Bulldogs, Texas Seraphim and many other great ABA teams. And the reason they move so many teams from city to city is because fans catch on quickly to the fact that they are seeing a sub-par product. If the G-League was not subsidized by the NBA, they would have disappeared long ago."

"The sad part of this," added Newman, "is that our players see the G-League as the Silver Ring and aspire to play there, with the Gold Ring being the NBA and the Bronze Ring being international teams. We want the G-League to succeed because of potential opportunities for our players, and yet, they do everything they can to avoid our players. Our All Star team could run rings around most of the current G-League players and could compete with many NBA players. It is sad to see a league so frightened. But what can you do except keep trying and that we will do. The Interesting Part of This Is that The G-League Follows The ABA Website And Will See This Post today." For more information, visit www.abaliveaction.com.

Joe Newman
ABA CEO