ABA League Australia

News Report
November 11 2017 ABA Standings!
11/08/17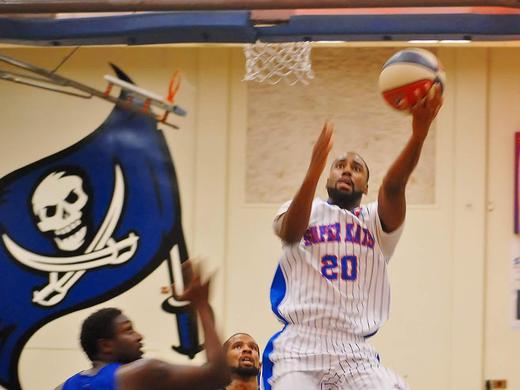 This weekend's scores...
These are the ones I have, if yours are missing, please send in and I'll post them tomorrow. A lot of great games for sure, excellent way to start the season.
Atlanta Wildcats over Central GA Rattlers, 118-115
SanDiego Surf over Lakewood Panthers, 148-114
Port City Tornados over Pensacola Lightning, 124-115
Salina Saints over St.Louis Spirits, 138-112
Kansas City Soul over St. Joseph Sheild, 103-78
South Florida Gold over Mid GA Pits, 155-105
Baltimore Hawks over York Buccaneers, 138-82
La Crosse Showtime over Chicago Knights, 127-126
Chicago Fury over Team Network, 159-116
West Michigan Lake Hawks over IL Bulldogs, 123-112
Binghamton Bulldogs over Elmira Eagles, 115-112
Texas Seraphim over Cen TX Nighthawks, 110-108
Team Perseverance over Fayetteville Flight, 132-119
Worcester 78s over Jersey Express, 131-115
Team Trouble over San Diego Kings, 118-104
Orlando Waves over Florida All Stars, 125-96
Magic City Surge over Pro Elite Flyers, 116-114
Steel City Yellow Jackets over WV Warlocks, 149-118
Philadelphia Cannons over W MD Bulldogs (forfeit)
Stan Cty SuperKats over OC Novastars, 149-118
Worcester 78s over NE Liberators, 137-116
Cent GA Rattlers over Atlanta Wildcats, 105-94
San Diego Guardians over SD Surf, 120-110
Port City Tornados over Pensacola Lighting, 110-90
Kentucky Enforcers over Owensboro Colonels, 125-89
Chicago Knights over Team Network, 135-110
Chicago Fury over La Cross Showtime, 159-137
West Michigan Lakehawks over OC Cowboys, 120-63
St. Louis Spirits over Topeka Steel, 115-106
Pro Elite Flyers over Magic City Surge, 124-121
South Florida Gold over Mid GA Pits, 129-118
Atlanta Storm over Greenville Galaxy, 136-104
Orlando Waves over Florida All Stars, 128-105
Twin City Jazz over River City Thunder, 130-124
Georgia Kingz over Georgia Predators, 139-122
And now, the Power Rankings, Week 2...
The early weeks of the Power Rankings are really difficult, especially because some of the top ranked teams start next week and haven't played. So, I have kept a few of them in this week's rankings based on previous years, and removed a few others to make room for teams that have played and won. So, there's lots of changes this week.

1. Jacksonville Giants 0-0
2. Windy City Groove 0-0
3. Port City Tornados 2-0
4. Orlando Waves 2-0
5. Richmond Elite 1-0
6. South Florida Gold 2-0
7. Austin Bats 0-0
8. West Michigan Lake Hawks 2-0
9. Binghamton Bulldogs 2-0
10. Worcester 78's 2-0
11. Chicago Fury 2-0
12. Chicago Steam 1-0
13. Baltimore Hawks 1-0
14. Kentucky Enforcers 1-0
15. Salina Saints 1-0
16. Steel City Yellow Jackets 1-0
17. Stanislous Cty SuperKats 1-0
18. Team Trouble (Stockton) 1-0
19. Twin City Jazz 1-0
20. Texas Seraphim 1-0
21. Team Perseverance 1-0
22. Kansas City Soul 1-0
23. San Diego Guardians 1-0
24. Atlanta Storm 1-0
25. Georgia Kingz 1-0
Teams to watch: Chicago Knights, St. Louis Spirits, San Diego Surf, Atlanta Wildcats, Cen GA Rattlers. If you are not included, not to worry. Play, win..and you will be.
Keep Right Here For More Updates As The Season Goes On!! www.abaleagueaustralia.com