ABA League Australia

News Report
ABA Launches ABA Cares Sponsorship Program
Author: ABA Marketing Team, 04/19/19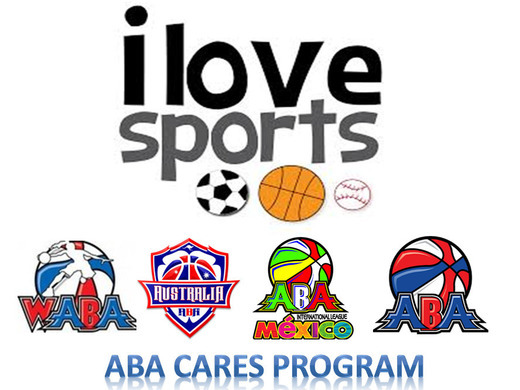 Today the ABA League Australia & The ABA USA announce the launch of the ABA Cares Program. CJ Henderson ABA League Australia says we have started a program that will help the ABA become well known in their local communities. The program builds a bridge for all local sporting clubs and teams and gives them a really unique way to raise much needed funds for Trips – Gear – Equipment & more.
Teaming up with our partners Travel & Entertainment group Ultimate Fun Program & TravNow we have created a great membership program that gives sponsors of the team access to:

Flight Deals
Cruise Deals
Movie Passes
Front Of The Line Privileges For Shows
Theme Park Deals
Major Sporting Event Discounts
Discounts at over 57,000 restaurants and major stores
Travel Activities Globally
Hotel & Resort Members Only Prices At 1.2 Million Establishments
We have cut the program in half instead of $119.99 for 1 year exclusive membership we have made a deal where the program costs $59.90 and when a sponsor purchases the program 33% goes to the team $20.00. This is a Win/Win for the team and the sponsor walks away with something exclusive and special as a way of saying thanks for supporting the team. Usually you donate money and just write it off at the end of the year here everyone comes away with something of value.
The ABA feels this will be an awesome tool for fundraising for teams and we give them control over the program as they can track their funds in real time and cancel at any time. The most important thing is it cost nothing to join and give it a try! The program is international and this means that teams can raise funds from not only their current city or state but internationally as well.
We have made this program to work with any sport or small group or club looking to raise funds with a unique product that literally opens up the world of entertainment. To see what's offered in the program for sponsors just watch our video - https://youtu.be/sxMzDLdu6Bo

If you are looking for a unique fundraising program or know someone that is looking then check out the PDF for ABA Cares on our website www.abaleagueaustralia.com Click On Documents Then Download PDF.
This is an exciting program and we already have Players & teams using it in USA and Australia, we hope to help many teams raise some much needed funds and give back a great service to the community as well.

Have a great day
ABA Marketing Team www.abaleagueaustralia.com